Friday, April 29th, 2022 (WKC Continuous Sparring)
Saturday, April 30th, 2022 (Grappling)
Sunday, May 1, 2022 (Sport Martial Arts)
Intention Martial Arts Academy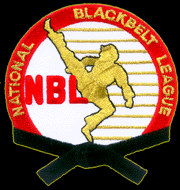 Welcome All Sport Martial Artists!
We are pleased to extend to you this invitation to attend this year's BC Open Martial Arts Championship. you will find that this event is not one to miss as we are proud to welcome competitors in both WKC Continuous Sparring and Grappling. We will have some of the top competitors from across BC battling for top honors in their divisions. You can expect this event to run smoothly and on time. Please ensure you arrive on time for your division(s). We do not want anyone disappointed!
​
We look forward to seeing you,
Tournament Promoters

Bill & Terry Hunter
604.531.7353
778.232.1527
Marlon Bonilla
778.829.3940
​
Tony Albertson
604-788-1174
Tournament Location:
Intention Martial Arts
3665 Kingsway, Vancouver, B.C.
​
​
JUDGES/REFEREE'S:
Please refer to the Officials page.
​
IMPORTANT: Please know the BCSMA rules. It is essential that you have a working knowledge of the Judging/Referee criteria in order to provide fair and concise judgment to the competing Martial Artist.
Note: You must be at least 18 years old to Judge.
​
STAFF:
Would you like to be part of the BC Open staff? Email billhunteremail@gmail.com to preregister and arrange your details.
PLEASE NOTE:
TOURNAMENT STARTING TIME:
Officials Meeting/ Volunteers meeting 5:00pm on Friday, 9:00am on Saturday and Sunday
Competition Start: 6:00pm on Friday, 10:00am Saturday and Sunday
​
Please be aware that the tournament will start on time. It is your responsibility to be available for all of your divisions at their correct locations when they begin. Go to SCHEDULE page for more information.
​
AGE OF COMPETITOR:
All black belt and under black belt players must enter divisions based upon the age they were on January 1, 2022 at 12:01 am.
OPEN DIVISIONS:
If your form requires music the competitor is responsible for providing his/her own music and sound system. Electrical outlets will be available.
​